Today one of our crazy Team Twanglers decided to test fit his Backie Chan hull into his Integra. No – this is not photo-shopped… It really fit! The Yamaha Super Jet was clearly a no fit, proving reason number 1262 why you should have a Backie Chan. Now the only question that remains is, what will he use that trailer hitch for???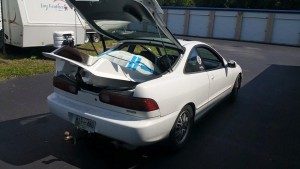 Comparing the fit of a Super Jet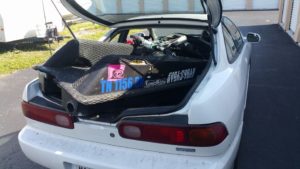 To a Backie Chan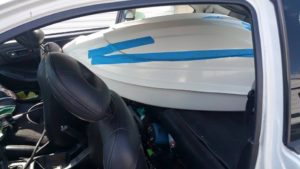 Many said that this could NOT be done…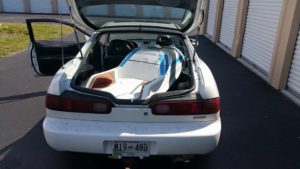 But Team Twangled and Flying Monkey Racing are here to dispel all of the myths! There was no comparison. With the Backie in the back, you can close your lid, keep your stuff locked up safely and achieve maximum fuel efficiency. What else will Backie fit in?