Introducing the new Luminescent Series from Twangled! After months of development, we have created our first completely Glow in the Dark jet ski hull. Embedded in our factory gel coat finish, we utilize a proprietary process to obtain a green or blue luminescent finish.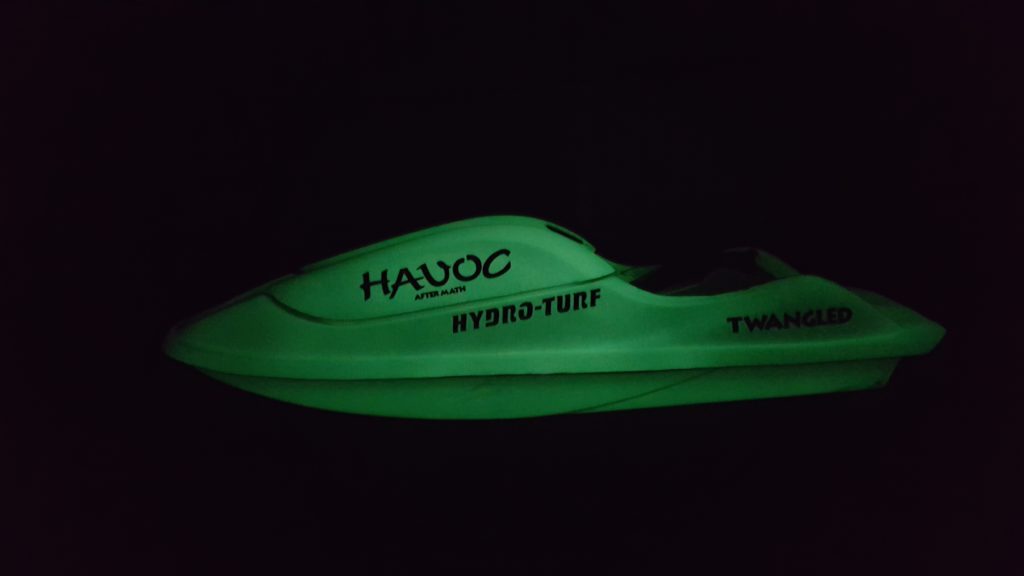 These images are not photoshopped, filtered or altered in any manner. Pictured is the hull currently being built for Gary Burtka. It is a Twangled Havoc Aftermath hull, with a shortened deck and forward mounted lifters.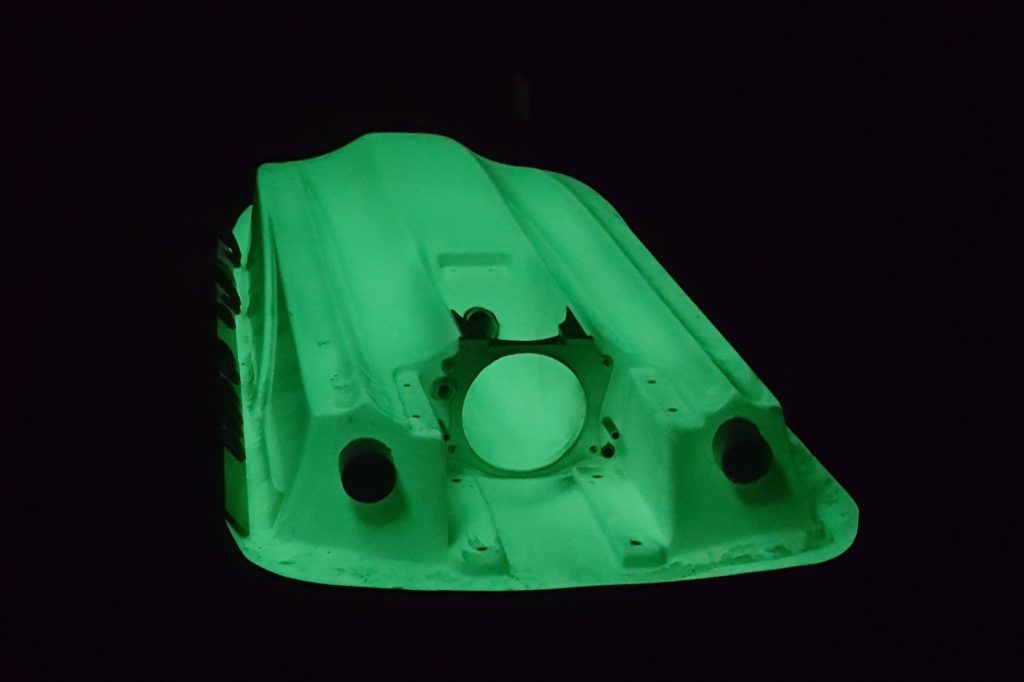 The pigment has been applied to both the bottom and top halves of the hull, which should make for some great looking flips!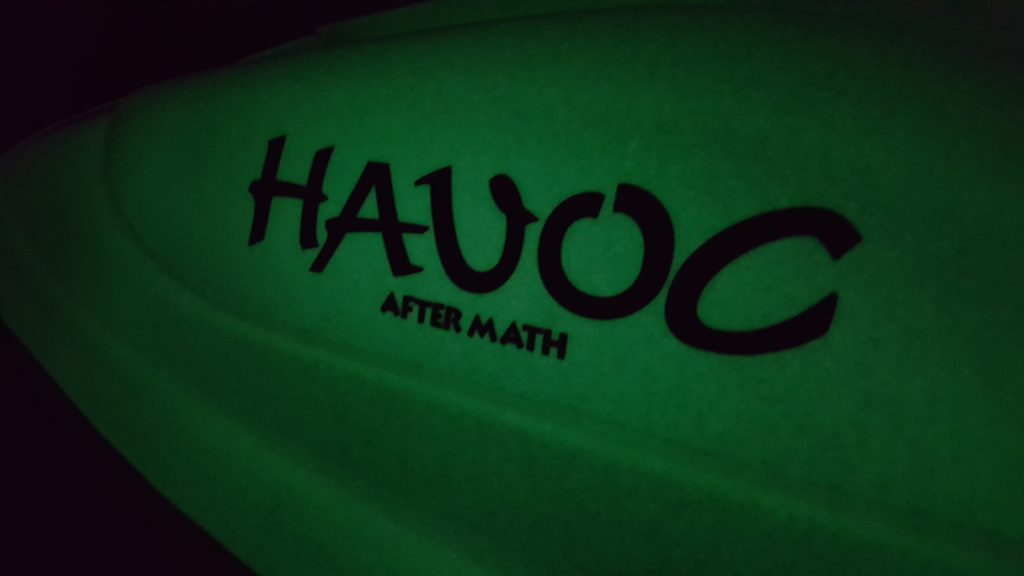 Gary had the idea for a completely glow in the dark ski a few years back while driving home from the 2014 World Finals. During the four-day drive from Lake Havasu to Chicago, Gary thought about various ways to enhance the led lights and neon necklaces that the riders were using during the night show at the London Bridge. The answer: a completely glow n the dark jet ski!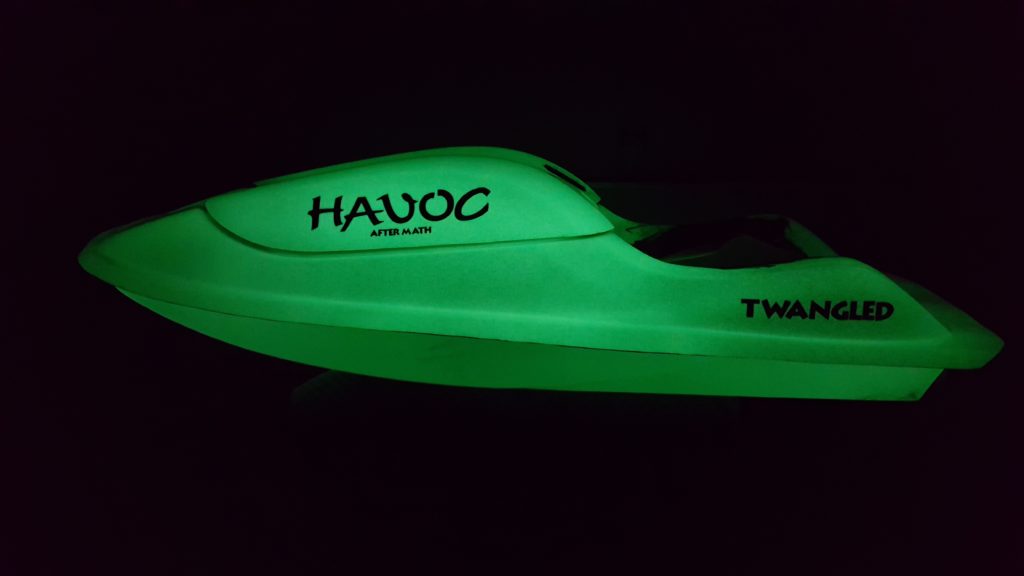 ** Note that it is not legal to operate personal watercraft at night.